What is the value of industry to the local and regional community?
admin
2019-11-19T03:33:01+00:00
The users of the Port of Port Hedland generate direct and indirect jobs across the entire supply chain for Port Hedland, the Pilbara region, Western Australia and Australia.
These jobs provide security and stability for thousands of people employed by industry itself and by businesses in the local community. This in turn provides certainty for Port Hedland businesses, allowing them grow and prosper.
PHIC partners generate thousands of jobs in Port Hedland. In 2015/16, almost half of all jobs in Port Hedland were related to the Port. Growth of the Port Hedland Port will potentially deliver an additional 1,500 local jobs annually.
This growth will also generate real income for the local community as well as generate $5.2 billion for the State Government over 10 years. This level of activity would enable new local business opportunities to be realised and could fund the development of many vital facilities and services for Port Hedland including more schools, police officers and hospitals.
What is the value of the Port to the State?
admin
2019-11-19T03:34:00+00:00
The Port of Port Hedland is one of Australia's most important pieces of economic infrastructure, facilitating more than 500 million tonnes of trade annually.
An economic study undertaken by ACIL Allen in 2017, shows that enabling growth of the Port over the next 10 years will generate an average of $1.2billion per annum for the Pilbara Region, $2.4 billion per annum for the State and an average of $3.7 billion per annum nationally.
The value of this trade to the local community, the Pilbara region, the state and the nation should not be underestimated. Future growth forecasts reveal the potential growth to 2026-27 could add $37 billion in economic output for the Australian economy, 11 billion of which would be realise in the local Pilbara economy.
How many jobs does the Port of Port Hedland Support?
admin
2019-11-19T03:34:24+00:00
In 2015/16, the Port Hedland Port Supply Chain supported more than 59,000 FTE jobs in the Western Australian economy – or around one in every 20 jobs in the State. Locally it supported almost 5,000 local jobs or half of all jobs in Port Hedland, contributing $418.4 million in direct economic output and $585.9 million in indirect economic output for the Town of Port Hedland.
Forecasts show an expansion of the Port of Port Hedland will create an additional 1500 local jobs per annum and 12,000 new jobs across WA to 2026-27.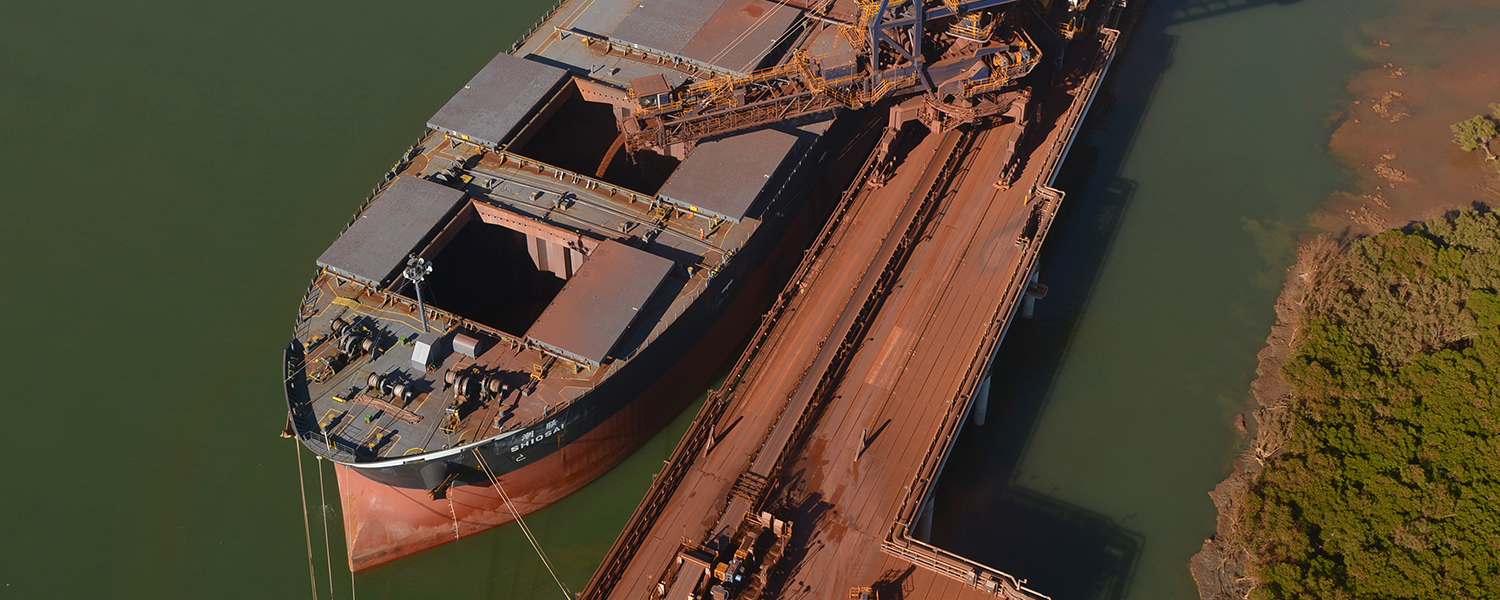 Stay informed with news and events