Steady export growth across a range of commodities including iron ore, lithium, manganese, copper, and salt predicted for the next 10 years will benefit industry, workers, businesses, the community, and port users.
Growth can't be achieved without people. It's the workers employed by a range of mining companies, port users and support businesses, with their skills skill and expertise, who make growth possible.
These workers contribute to innovative ideas and realistic solutions that enable growth.
An economic assessment of the Port Hedland Port Supply chain — The Economic Significance of the Port of Port Hedland — found that a range of mining companies are positive about their long-term prospects in the region.
With steady growth comes the ability to plan ahead; it means long-term, sustainable jobs, employment maintained roughly at 2018/19 levels but still with growth expected each year across the Pilbara.
The Port and its supply chain supported 3,600 FTE jobs in Port Hedland in 2018/19 and contributed nearly $500 million in wages and salaries in Port Hedland.
Each person employed full-time by the Port and its supply chain is important. Not just because that person has a job but because every full-time Port Hedland Port Supply Chain job creates two other jobs in the wider Port Hedland economy.
This multiplier effect is one of the many unseen benefits of the Port and its supply chain. If the Port grows steadily and sustainably, the direct and indirect benefits flow through to the entire community.
The jobs and the wages flowing from them provide security and stability for thousands of people employed directly by the Port and its supply chain, indirectly in other occupations in the local community, and  certainty for Port Hedland businesses, giving them the confidence to grow and prosper.
Growth of the port and exports over the next 10 years could deliver:
An extra $26.2 billion of gross regional, State and domestic product.
A potential increase in real income of $32.1 billion.
An extra $21 billion in State and Federal taxes and royalties.
More than 5300 extra jobs a year across Australia.
An extra 1072 FTE jobs a year in the Pilbara.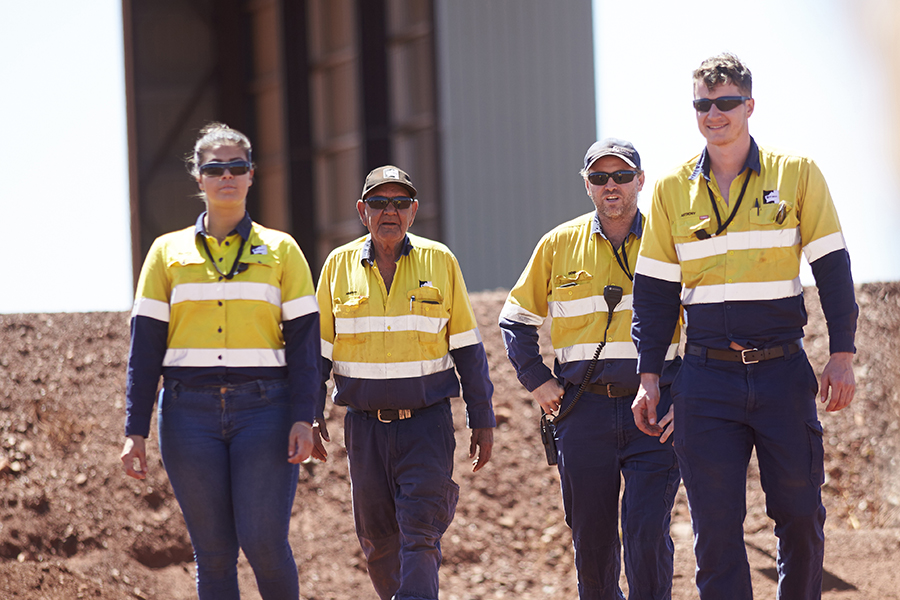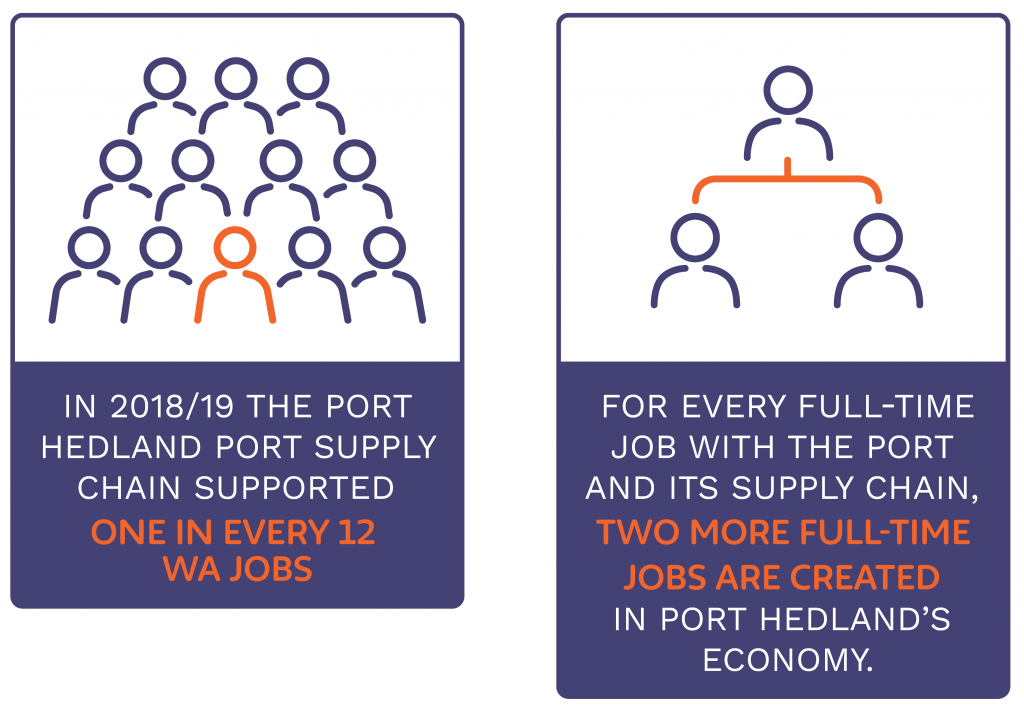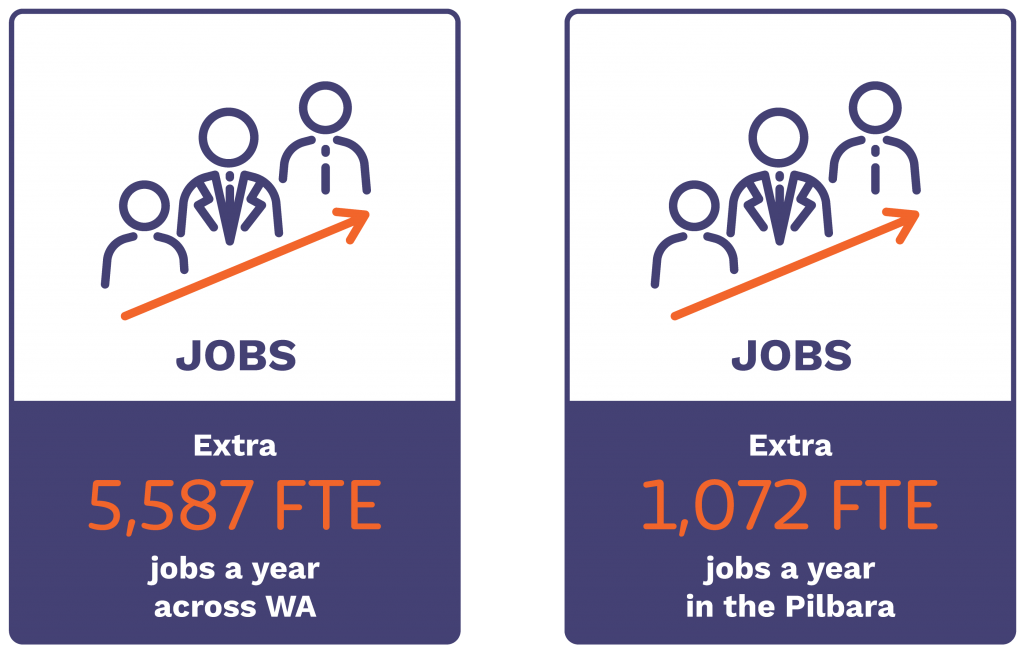 Stay informed with news and events