Frequently Asked Questions
Port Hedland Industries Council
What does PHIC do?
admin
2021-04-06T06:56:30+00:00
PHIC provides a single industry wide point of contact for government and community engagement concerning industry development, environment, safety and land-use planning.
As an industry body, PHIC provides a forum for information sharing and knowledge transfer and assists its members to manage and minimise the impacts of industry on the community.
Through its members, PHIC brings substantial industry expertise and a coordinated response to issues and works with a range of stakeholders.
PHIC and its members are working towards contributing to a positive Port Hedland, with common goals. This will always be our vision.
PHIC is committed to working with the government and the community to ensure the long-term prosperity of Port Hedland.
There is more information in our fact sheet About PHIC.
Who are PHIC's members?
admin
2021-04-07T06:36:08+00:00
PHIC continues to grow. Its members are Pilbara Ports Authority, BHP, FMG, Roy Hill, Consolidated Minerals, Pilbara Minerals, and Mineral Resources.
PHIC members contribute to the community by investing in a range of educational, sporting, environmental, and social programs.
They contributed more than $9 million in 2019/20 in social investment activities and community infrastructure projects, and they support a wide range of ongoing community projects in Port Hedland.
These include initiatives providing youth and Indigenous programs, supporting major festivals, community events, education and career development programs, traineeships and employment programs, health and wellbeing projects, and provide funding for social infrastructure such as pop-up markets, skate parks, and other recreational outlets.
They also champion environmental stewardship, ensuring best practice across the Port Hedland community.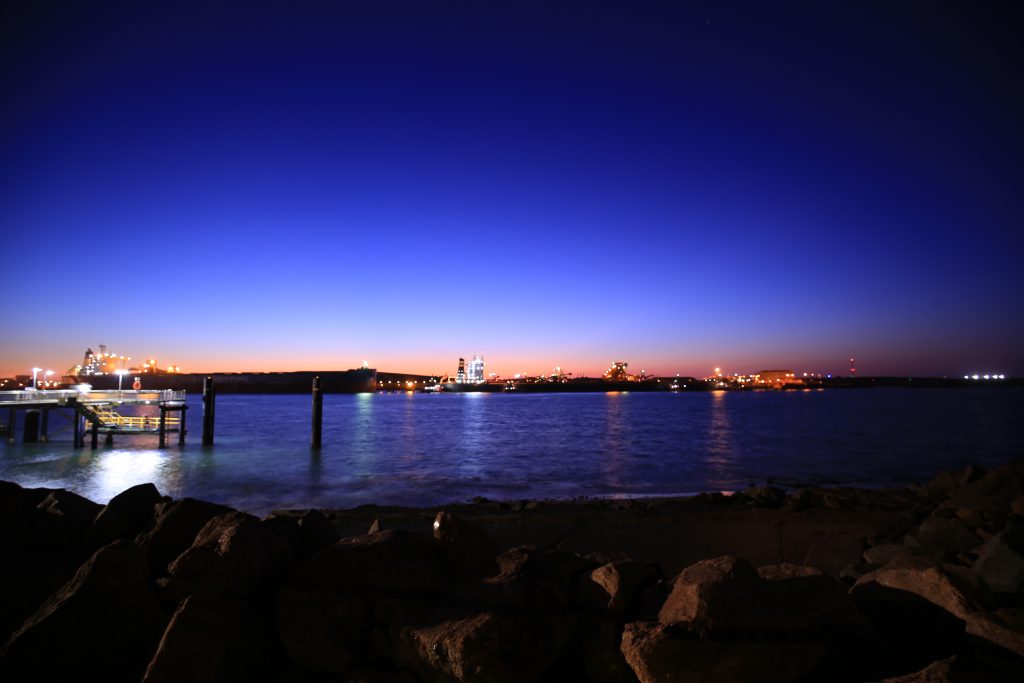 What is the value of industry to the local and regional community?
admin
2021-04-06T07:12:13+00:00
The Port Hedland Port Supply Chain contributed $1.1 billion to the town of Port Hedland's economy in 2018/19, creating 3,581 direct and indirect full-time jobs — 44 per cent of all jobs in Port Hedland in the year — and paying almost $500 million in wages and salaries to resident workers.
For every full-time job directly employed by the Port and the companies that trade through the Port, a further two full-time jobs are created in other parts of the town's economy.
Industry creates jobs, invests in social programs and training, supports businesses, and pays royalties, rates and taxes that benefit the local and State economies.
Industry also supports local business through its local content commitments.
The forecast for jobs linked to the Port Hedland Port Supply Chain is for stable, sustained employment opportunities over the next 10 years, with an extra 1072 FTE jobs a year expected to be created across the Pilbara.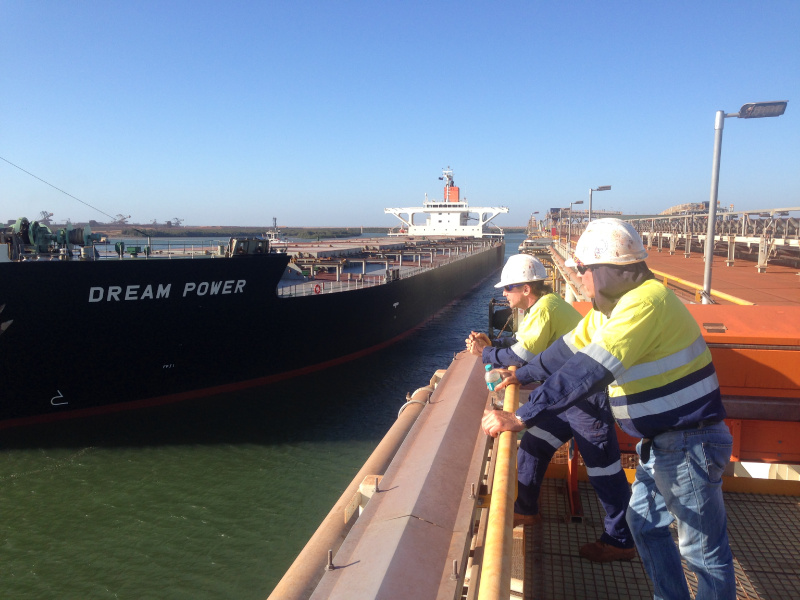 Does PHIC support the Port Hedland Voluntary Buyback Scheme?
admin
2021-04-06T06:59:34+00:00
Yes. PHIC supports the State Government's PHVBS. This and the development of a West End maritime precinct, overseen by the Hedland Maritime Initiative, will enable the Port of Port Hedland to continue to grow, deliver extensive economic benefits to the local, State, and national economies, and continue to provide business and community opportunities for Port Hedland.
Has the dust problem affected property values in Port Hedland?
admin
2021-04-06T07:02:54+00:00
There is no data to show that issues around dust have had a negative effect on property values. An assessment of property value increases and decreases over the past 10 years show that the fluctuations were aligned with the mining construction boom, with peaks around 2012 followed by sharp reductions which mirrored the real estate market declines in other parts of WA including Newman, Karratha and South Hedland.
What happens to the West End after the buyback is completed?
admin
2021-04-06T07:02:24+00:00
The Hedland Maritime Initiative has been created to administer the Port Hedland Voluntary Buyback Scheme and the planning and development of a maritime precinct for the West End.
This is an opportunity to create a unique and attractive maritime hub of international standing.
More information is available on the HMI website. https://hedlandmaritime.com.au/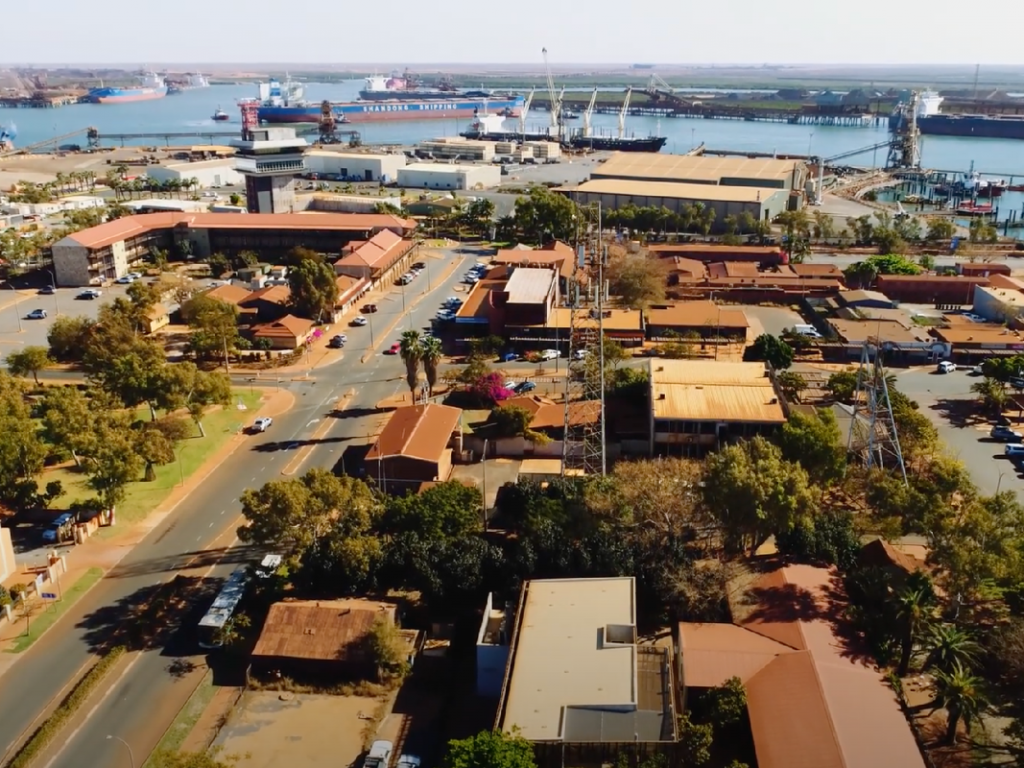 To what extent does the weather impact dust outcomes in Port Hedland?
admin
2021-04-06T07:18:07+00:00
Meteorological conditions play a significant role in the dispersion and generation of dust in and around the town of Port Hedland.
The Pilbara region is an arid environment experiencing subtropical climatic conditions. Dry conditions and strong winds will result in a higher level of dust emissions from both industry and natural sources.
Dust emissions will also have a greater radius of impact during periods of stronger wind speeds due to dust remaining suspended in the air for longer periods and therefore being carried further distances.
The prevailing wind conditions during the wet and dry seasons of northern Australia can be variable.
The variability in the wind speed and wind direction in Port Hedland will result in variation of dust emissions and in the areas potentially affected by dust.
Wet conditions assist in the suppression of dust.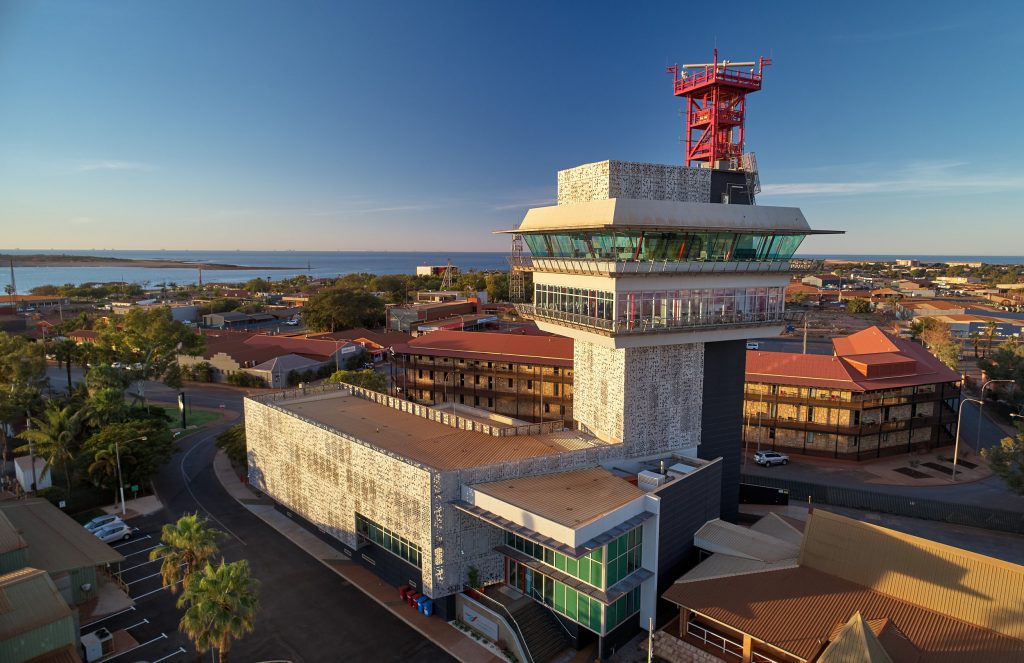 Why has industry been responsible for monitoring dust emission in Port Hedland?
admin
2021-04-06T07:35:44+00:00
Recommendation of the Port Hedland Dust Management Taskforce (2010 Report).
Industry paid to establish the Network and has funded its operation since 2010.
The Network has provided data and informed the work of the Taskforce and the Department of Health's 2016 Health Risk Assessment and has assisted industry in the development of strategies and evaluation of dust impacts from the Port of Port Hedland.
It has also assisted industry to continually improve its performance on dust emissions.
Management of the Network is being transferred to DWER. PHIC supports the transfer and is keen to expedite the process.
Does industry support DWER taking control of the air monitoring network?
admin
2021-04-06T07:21:59+00:00
Yes. This was a State Government recommendation made in 2018. Industry is working with DWER on the transition and is keen to expedite the transfer. Industry is committed to open and transparent communication about dust monitoring and expects that access to monitoring results by both the public and industry will continue when DWER takes over.
Who will pay for the ongoing maintenance of the monitoring network?
admin
2021-04-06T07:23:06+00:00
PHIC will continue to fund the ongoing operations of the monitoring Network after its transfer to DWER under a cost recovery arrangement.
Why is the air quality monitoring network being transferred to the government?
admin
2021-04-06T07:24:04+00:00
The establishment and ongoing operation of the Port Hedland Ambient Air Quality Monitoring Network was a key initiative of PHIC.
The Network has provided data and informed the development of strategies and evaluation of dust impacts from the Port of Port Hedland and has assisted industry to continuously improve its performance on dust emissions.
Transferring management of the Network to the regulator was one of the recommendations of the Porth Hedland Dust Management Taskforce.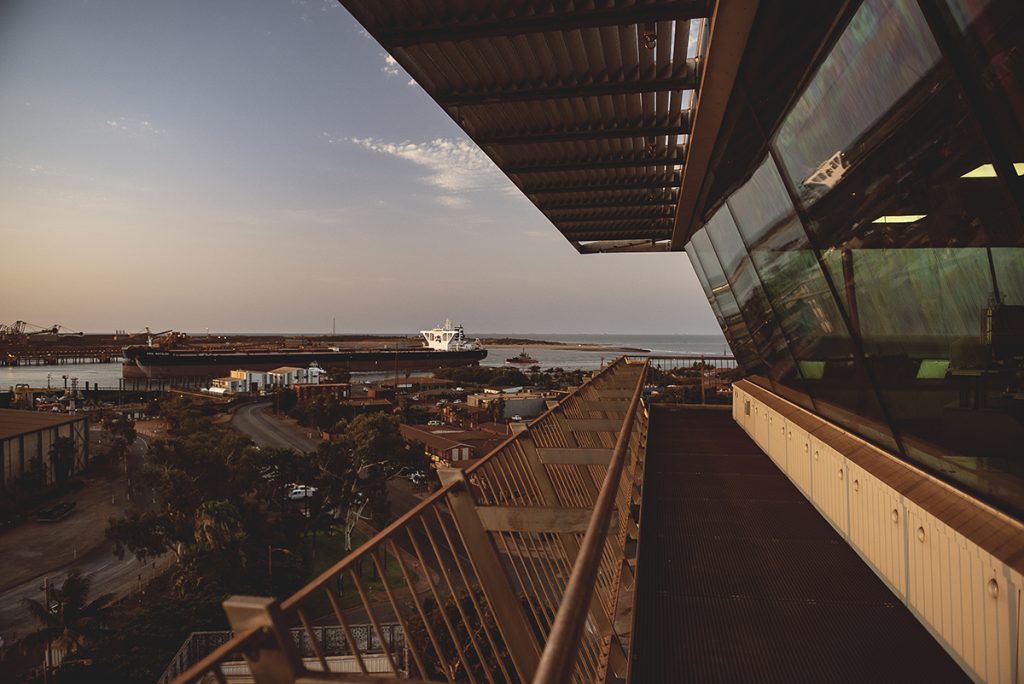 What is LiDAR?
admin
2021-04-06T07:26:54+00:00
LiDAR – Light Detection and Ranging – was developed in the early 1960s and has proven to be an extremely versatile technology used for a wide variety of purposes including remote sensing, vehicle automation and atmospheric studies.
More information is available from PHIC's LiDAR fact sheet.
How does LiDAR work?
admin
2021-04-06T07:27:25+00:00
The instrument (transmitter) releases rapid pulses of laser light along a path (to a receiver) and measures the time it takes for each light pulse to return. This is a similar principle to radar, except it uses a laser beam. The laser pulse signal strength is reduced as it reflects on larger particles in the atmosphere, such as pollen, water droplets, dust etc. The light that is not reflected by particles continues.
What does LiDAR measure?
admin
2021-04-06T07:27:52+00:00
In the case of Port Hedland, the atmospheric LiDAR studies were seeking to understand the potential source, directional movement of dust plumes and concentrations of dust particles in the Port Hedland Airshed.
LiDAR measures the relative concentration of all particulate matter (not just dust) including PM10 and PM2.5, water vapour, and other suspended particulates and solid objects, which can then be represented visually.
LiDAR is a useful tool in this regard. However, care should be exercised when interpreting such imagery because LiDAR does not differentiate between particulates and solid objects.
LiDAR only operates at the level it has been set.
Does LiDAR measure PM10?
admin
2021-04-06T07:28:30+00:00
In most atmospheric LiDAR studies there is a requirement to validate the intensity of the return pulse through using measured data from secondary monitoring systems to develop a relationship between what the LiDAR has measured against the results from more traditional monitoring methods. However, the assumption that LiDAR is measuring only PM10 concentration is not correct.
A LiDAR can only map the extent and location of a dust plume in relative terms in real-time and it is recognised as a practical measurement technique to allow for two or in some cases three-dimensional mapping of a plume.
Should LiDAR be used in Port Hedland to monitor dust?
admin
2021-04-06T07:29:01+00:00
DWER said its 2017 study helped identify the location of dust sources and the movement of dust plumes in the Port Hedland airshed. It was not intended to demonstrate LiDAR's use as a regulatory tool because of limitations with current forms of the technology.
Do the bright red areas on LiDAR mapping indicate very high levels of dust?
admin
2021-04-06T07:29:27+00:00
No. LiDAR measures all particulate matter in the atmosphere. It does not differentiate between types of particulate matter including dust (PM10, PM2.5), water vapour, and other suspended particulates and solid objects. When the LiDAR beam intersects with infrastructure (buildings, equipment) at the elevation plane of the LiDAR monitor, the heat map appears as red and could be interpreted as dust particles. That is, the visual representation is not accurate and can easily be misread. The same could apply during period of rain when the LiDAR pulse if reflected by water droplets.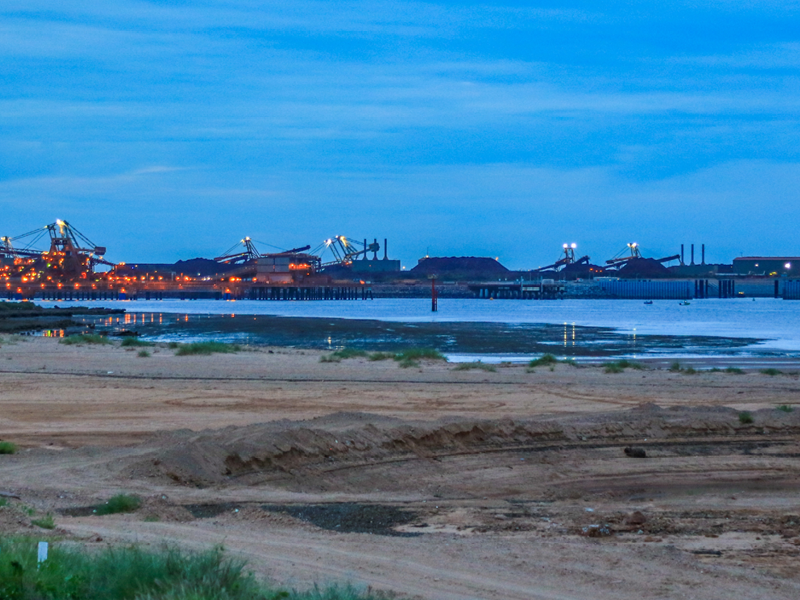 Is there a risk of silica exposure in Port Hedland?
admin
2021-04-07T06:45:45+00:00
Potential exposure to respirable crystalline silica is a risk that all port operators manage in line with standards set by Government.
In relation to community exposures, the WA Department of Health's Health Risk Assessment of Port Hedland concluded that measured levels in the community were around 10 times below the level that would trigger public health concerns.
The HRA concluded that in relation to respirable crystalline silica 'the risk posed in Port Hedland at all sites monitored is very low and is not of concern.'
What is the risk of metals exposure in the ambient air?
admin
2021-04-07T06:46:33+00:00
The Department of Health's Health Risk Assessment of Port Hedland found "that the air monitoring results for all monitored metals indicates that exposure to these metals in ambient air in Port Hedland is unlikely to pose any risk to human health… The same can be concluded for both silica and asbestos".
Stay informed with news and events